Please make an account to get the latest updates, info, and deals by signing up here.
* It has come to our attention that some customers like to strap to their footpegs while transporting their bikes. Do not side load this style of footpeg. Pulling straight down or forward or back is ok but pulling with sideways force can damage and strip the spindle threads causing them to fail.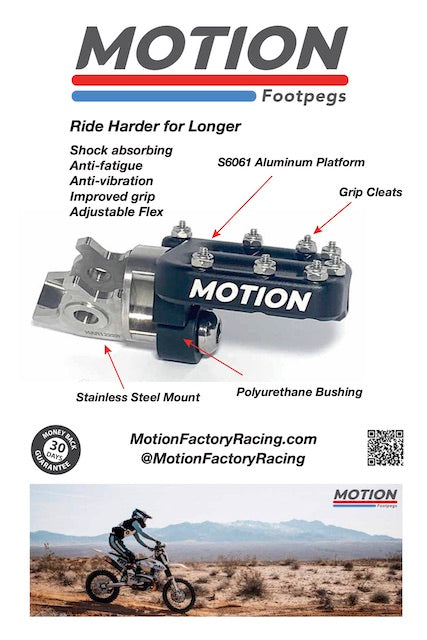 These Premium Footpegs are a "Game Changer". The industries first shock-adsorbing footpeg that acts just like your ankle joint. Reducing fatigue and increasing riding time. Standing on your bike will forever feel better.
SHOP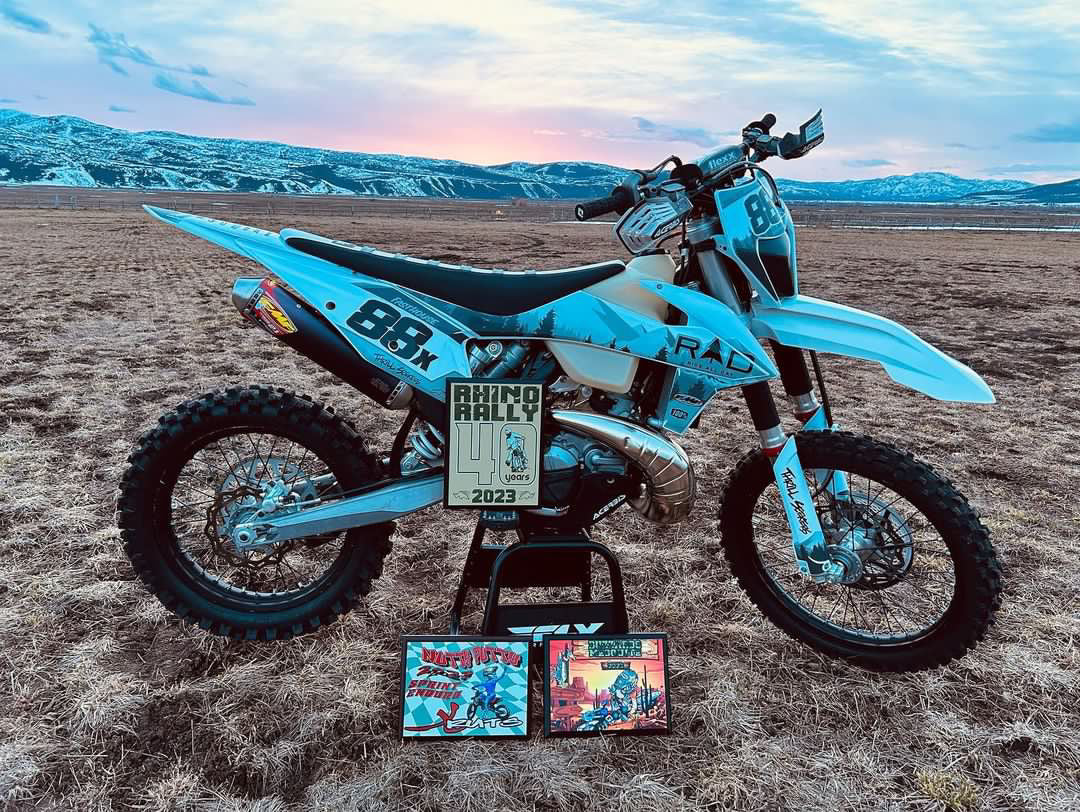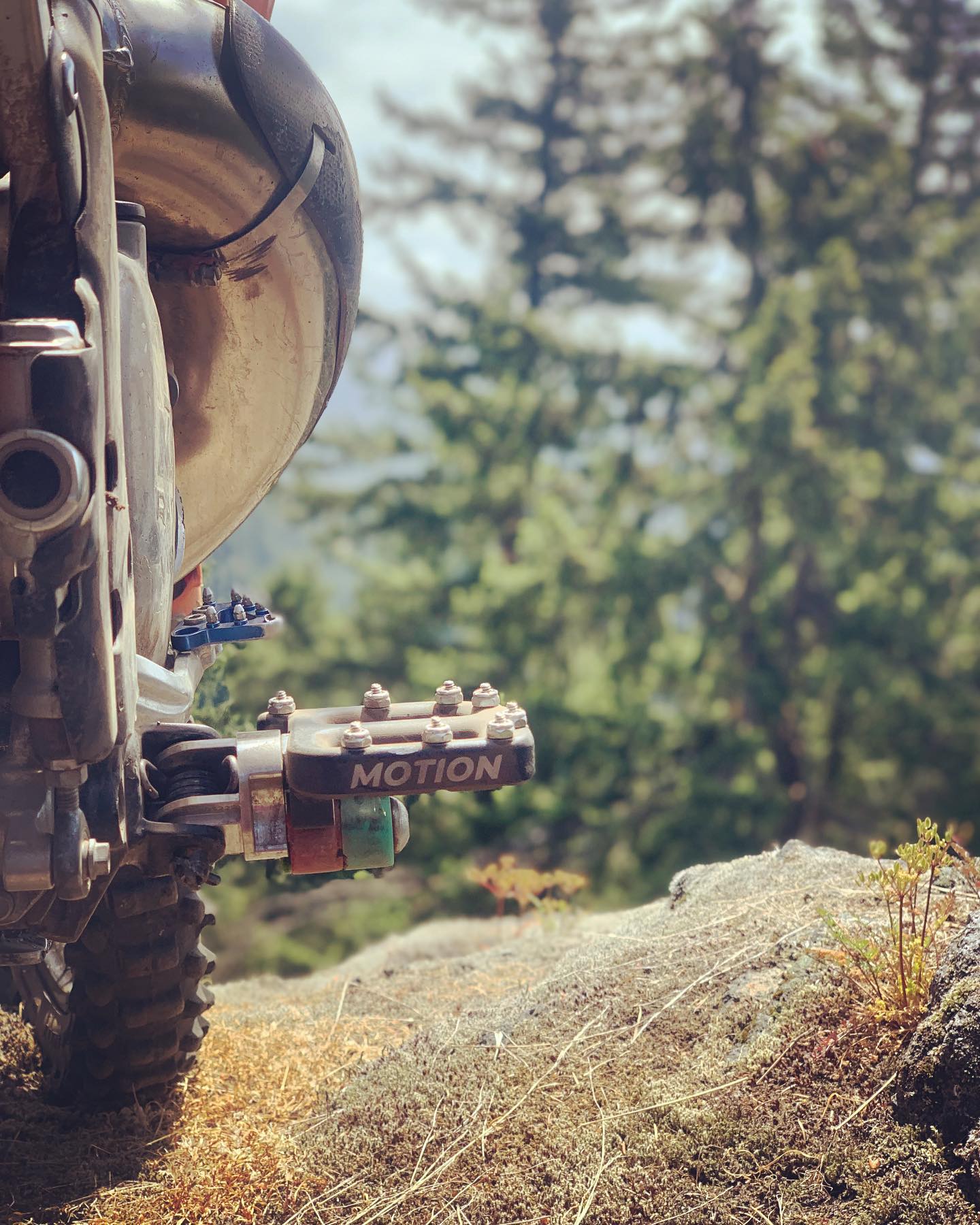 THE BEST GRIP, CONTROL, AND COMFORT AVAILABLE
Benefits include:
-A platform that allows you to shift your body weight forward and back easier.
-Your body movement works with the bike rather than against it. 
-The system allows you to wear a stiffer most supportive boot with less discomfort. The rotation and shock adsorption of the platform counteracts the rigidness of the boot.
-Being balanced and connected to your platforms allows you to let the bike do more of the work.
-Ride longer with less fatigue in a more comfortable riding position.
-Plastic footpegs transfer less energy than metal footpegs, which equals less vibration.
SHOP